Optimize your workflow by switching to Jamstack
Faster performance, built-in security, unlimited scalability. Get custom development that gives you exactly what you need, without compromise.
Start getting all the benefits of Jamstack
Jamstack websites have a lot of benefits built in, providing a better experience across your entire product
Better performance
Faster websites means happier customers, more sales, more signups
Better security
Separated concerns makes hacking much harder. Lower risk, more uptime.
Cheaper to run
No ongoing maintenance or emergency overtime. It just works.
Better Developer Experience
Grow confidently knowing your code won't become an expensive liability
Infinitely scalable
Create websites, apps & more without unnecessary duplication
Fast websites with infinite possibilities
We'll combine the perfect platforms for you. Stop wasting time fighting with editors and configs and start focusing on what really matters.
Book your Jamstack Discovery
We'll talk about your business goals and understand what your problems are and what you're trying to achieve so we can tailor the perfect Jamstack solution for you
1
Blueprints and Architecture
To ensure we work in the right direction and understand the best approach, we'll create blueprints that will show us how everything will work together and how that connects up with your team's workflow
2
Development and Testing
We'll create your perfect ecosystem, and link everything together so it works best for your team. We'll set up automated testing to ensure everything works as expected and even manually QA to ensure everything is perfect
3
Project Handover
Once complete we'll show you what you can do with your new website. Then we'll hand it over giving you any access you need. We'll always be available to support you in any future projects or expansions you'd like to work on
4
See how our Jamstack websites can grow your business faster
We loved working with Dan and the team and appreciate all their contributions to Pigeon Loans.
Brian Bristol
Pigeon Loans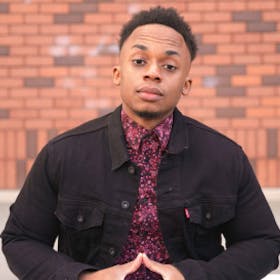 Chat via Slack
Speak directly to our team, ask questions and start discussions that everyone can see
Join our workspace
Create tasks and submit feedback directly in our workflow so nothing ever gets missed
Invite your whole team
Allow anyone to submit requests or track task progress so you stay in the loop
Rebuild your website for the last time
With a Jamstack website we make sure that you're set up to take full advantage of any direction your business wants to grow, now or in the future.