A modern Jamstack agency
Not just a typical agency, but a team of specialised individuals that partner with you to provide support and grow your business, showing you the real power of the web.
Our core values
We're a team of remote freelancers which means we all work best in different ways, but we still apply a few core concepts that ensures we're the most effective team.
Honesty
If something goes wrong, or just could be better we always look for our team to be honest and let us know so we continue to improve.
Collaborative
We provide support for our team to work together in a way that best suits them, even across time zones. Who said freelance means working alone.
Trusting
With an entirely remote and global team, we have to trust and support eachother so we can all work in a way which suits our individual needs.
Supporting
Whether inside or outside of work, things don't always go the way we expect so when that happens we listen to eachothers problems and find the best solution
Futureproofing your workforce
We believe that a businesses success is dependent on the team, so we're always striving to remove frustrations and make collaboration easier for our clients and for ourselves.
We loved working with Dan and the team and appreciate all their contributions to Pigeon Loans.
Brian Bristol
Pigeon Loans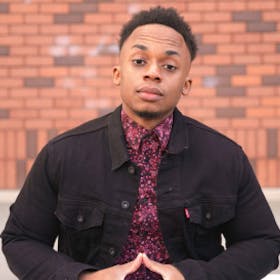 Forward Thinking
We build with the future in mind. From planning ahead to modular designs and code, it'll always be easy to expand.
People first
A businesses is successful because of its people, so we make sure our solutions are built for your team to ensure you get the best results without frustration.
Fully remote
We work with people from across the world. With no offices, we're built to work with clients and team members from anywhere (just add internet).
We combine the best platforms
We combine the best Jamstack tools to design your perfect website that's built for the future