We build fast websites
Get the most from your business with shockingly high performance websites built using the latest technologies.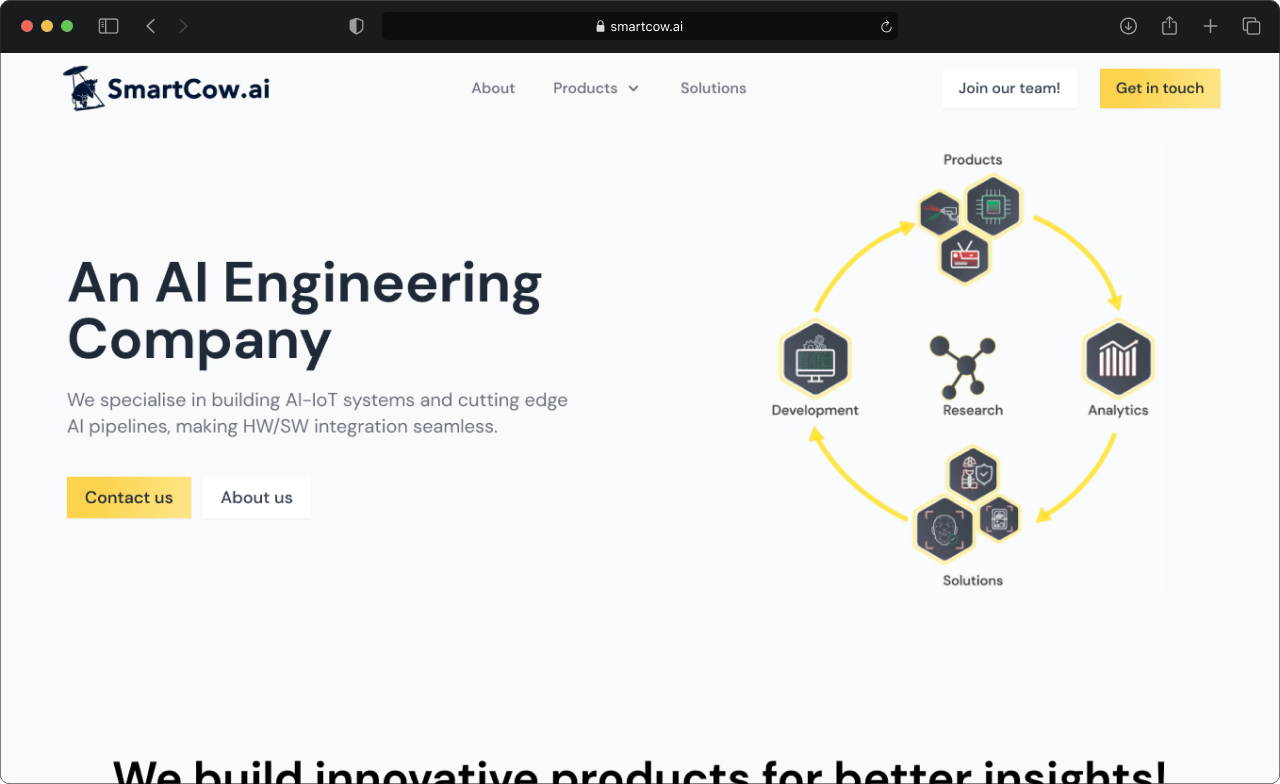 Why Jamstack is important for your business
We use the Jamstack for every site we build, from marketing websites to eCommerce stores, ensuring you get all the benefits of the modern web.
It's fast.
Unbelievably fast.
Jamstack makes waiting for webpages to load a thing of the past. Loading pages in under a second means you'll get improved search rankings and reduced customer frustration.
1
It's secure.
Like Fort Knox.
Over 73% of WordPress websites are vulnerable to attacks. Static sites have no plugins, require no updates and have no database to hack so you can focus your time on improvements.
2
It's stable.
Always online.
Static sites don't have the same limits that traditional sites do, so you won't have to call your developers in to fix your site if your viral instagram post brings lots of new visitors.
3
It's scalable.
Grow fearlessly.
Jamstack sites are designed to allow flexibility between different software. Add an app or create a store, and share data between them without having to rebuild everything again.
4
Fast websites aren't just about speed
Website performance is fundamental to your users experience, Google ranking and much more. By ignoring performance, you're wasting a lot of potential.
Improve your web performance today
40% of users abandon a website that takes over 3 seconds to load
46% of users will never revisit a poorly performing website
64% of shoppers will choose to shop somewhere else if they are frustrated with a slow website
53% of mobile users abandon a site that takes over 3 seconds to load
Our Approach
We'll partner with you, find the best solutions to achieve your goals and make them happen. All you need to do is approve them.
Strategise
We'll help you turn your ideas into a plan of action to ensure you take the best steps forward for your businesses online needs
Start working the right way
Create
We'll handle the UX design and technical implementation to guarantee your website starts off the right way
Get a website built to scale
We take pride in how we work
We built Skyward using a similar iterative approach that we recommend to everyone.
Start getting results
Build a single page MVP sharing our core offering
Build 3 page website expanding on our offering (Home, About, Contact)
Add our Services & Case Studies with articles showing proof of our skills
Add a Blog with a few articles sharing our knowledge & building SEO
Create Services & Blog categories to target more SEO keywords
Rebuild your website for the last time
We believe in continuous improvement, which means we'll create your new super-fast headless website and then keep helping you to make it better.