Fast, reliable, headless websites
We combine the best Jamstack tools to design your perfect website that's built for the future
Choose your platforms
Not sure which to pick or don't see a tool you're looking for?
Get in touch and ask our team
Get expert help growing the right way
We're experts in Digital marketing, User Experience and Jamstack technologies which means we understand what works best for your business. We'll help you understand how to take advantage of your market and set your business up for success.
See more
Marketing
Ultrafast websites with user focused design that allow you to quickly and easy make content updates
Ecommerce
Start selling online using the best tools for your business. Change content and products easily and increase satisfaction
SaaS
The Jamstack links between your platforms, allow easy editing everywhere and sets you up for future growth
Why Jamstack matters for your business
We use the Jamstack for every site we build, from marketing websites to ecommerce stores, ensuring you get all the benefits of the modern web.
It's fast.
Unbelievably fast.
Jamstack makes waiting for webpages to load a thing of the past. Loading pages in under a second means you'll get improved search rankings and reduced customer frustration.
1
It's secure.
Like Fort Knox.
Over 73% of WordPress websites are vulnerable to attacks. Static sites have no plugins, require no updates and have no database to hack so you can focus your time on improvements.
2
It's stable.
Always online.
Static sites don't have the same limits that traditional sites do, so you won't have to call your developers in to fix your site if your viral instagram post brings lots of new visitors.
3
It's scalable.
Grow fearlessly.
Jamstack sites are designed to allow flexibility between different software. Add an app or create a store, and share data between them without having to rebuild everything again.
4
Find out how to use the Jamstack to grow your business
We loved working with Dan and the team and appreciate all their contributions to Pigeon Loans.
Brian Bristol
Pigeon Loans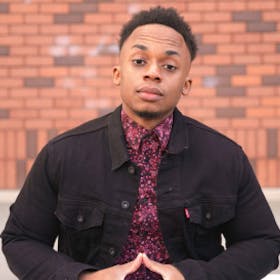 Chat via Slack
Speak directly to our team, ask questions and start discussions that everyone can see
Join our workspace
Create tasks and submit feedback directly in our workflow so nothing ever gets missed
Invite your whole team
Allow anyone to submit requests or track task progress so you stay in the loop
Rebuild for the last time
We encourage continuous improvement which means we'll keep helping you research and make changes to your website to discover the best solutions and help you achieve your goals.
Strategise
We'll help you turn your ideas into a plan of action to ensure you take the best steps forward for your businesses online needs
Create
We'll handle the UX design and technical implementation to guarantee your website starts off the right way
Improve
We'll analyse your product over time and improve both the experience for your team and your customers.