Pigeon Loans
We've been working with Pigeon Loans from the beginning of Skyward. As a small startup with limited resources, Pigeon Loans were struggling to create a consistent brand identity and a great User Experience across their website and app.
How we helped:
User Experience Design

Brand consistency

Jamstack development
Phase 1: Marketing site
The original marketing site was lacking critical information and was hard to navigate. Pigeon Loans had the potential of a great product, but you couldn't see that from it's marketing site.
We had a few core goals we needed to meet to improve the marketing site:
The website had to be much easier to update for developers and content editors.

It had to rank better on Google (improved SEO)

The design had to be improved while still retaining the current branding
To achieve this, we created a new design that focused on showcasing the benefits of using Pigeon Loans, especially around building trust in the brand.
One of the key ways we did this was by improving the FAQs. By giving each FAQ its own page, we allow new and long-term users to find answers to their questions easily. They can achieve this on-site using Algolia search, or off-site using Google to search for their queries, building SEO value and further establishing the brand.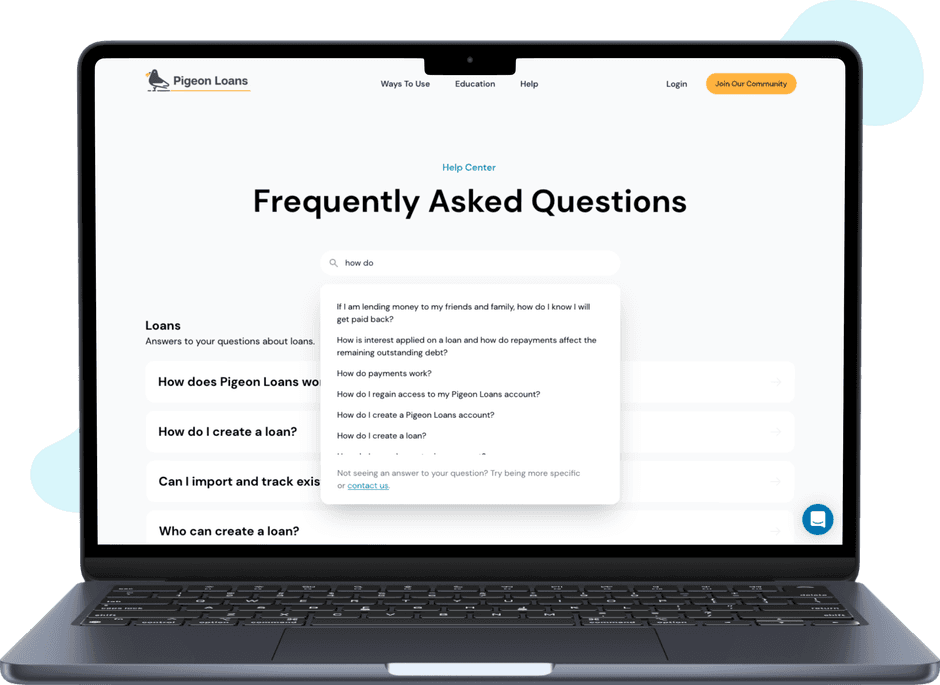 Phase 2: Application
With the new marketing site bringing in lots of new customers the application started to feel quite outdated and needed a refresh.
Our targets for the application were to:
Bring the branding from the marketing site across to the application

Improve the user experience of the entire application

Optimise the code where possible to make it easier to maintain long-term
To achieve these goals we stepped through the application, breaking down the current User Experience, optimizing it, improving the design, and then rebuilding much of the application from the ground up to improve performance, scalability and reusability.
We created a new dashboard to help users find what they were looking for more quickly and easily, separating loans, payments and deposits.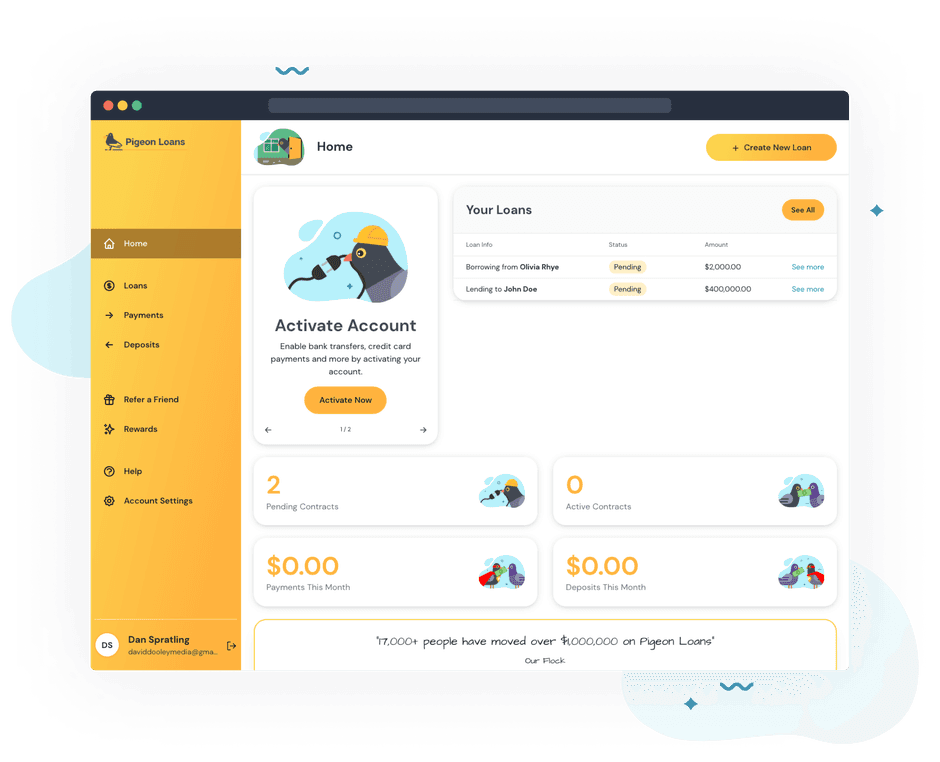 We also significantly improved the loan creation flow, allowing users to more easily create new loans in a more flexible and less confusing way.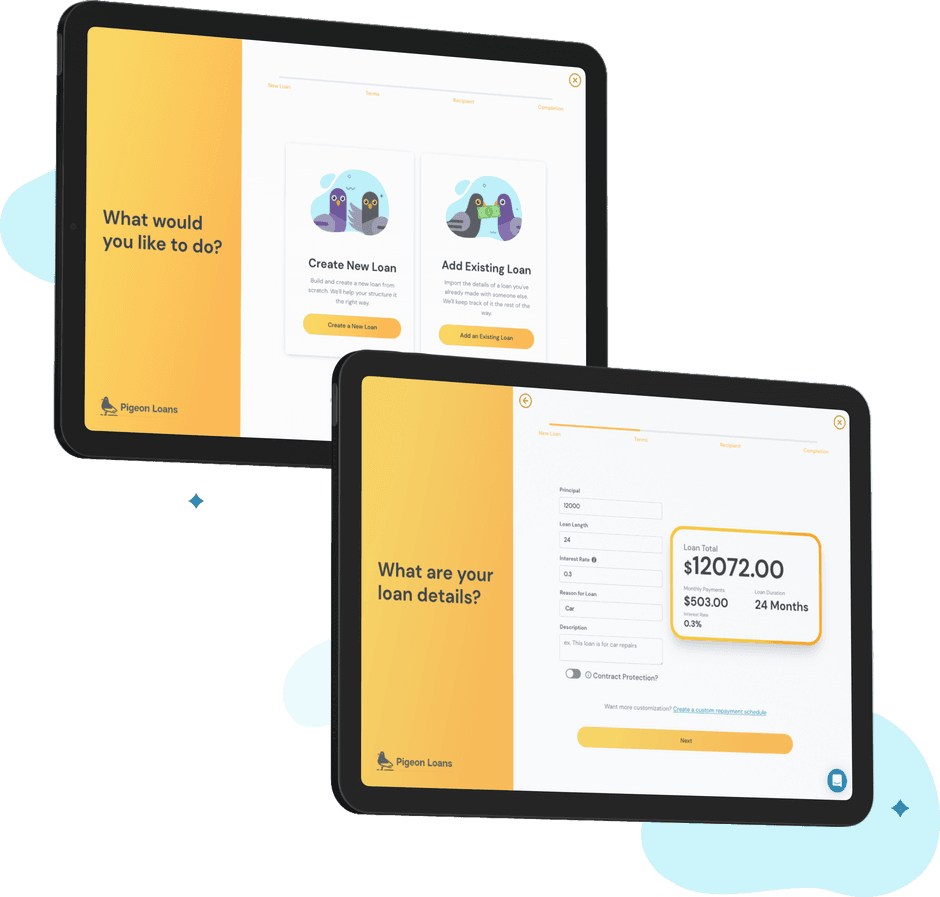 Results
More signups
61% more signups and 2500% more visits to the signup page
Greater investment
Continued improvement to the website and app grew trust and got Pigeon Loans noticed so when it was time to raise funding, they were overwhelmed with options, raising $600k in their crowdfunding round (25% oversubscribed) and a further $2.5 million with larger investors such as YCombinator.
Easier updates
With both phases we focused on making significant improvements to the future maintainability of the project, simplifying code, improving reusability, and adding CMS control where applicable.
Working with Dan & the team was an amazing experience. We came to Skyward Digital looking to take our technology and innovation to the next level. From start to finish, we loved working together to plan out a world-class front-end experience for our users and then execute it. Since launching our new website, we've received nothing but rave reviews from the work produced by the Skyward Digital team, and we couldn't be happier!