Start putting your analytics to good use
We'll turn your hard-to-understand analytics data into a simple breakdown so you know what works and what doesn't
How understanding your Analytics helps your business
Your analytics are a window into your users minds, we just help you take advantage of that!
Fix your weaknesses
Find out where users are dropping off
Visualise Journeys
Learn how users navigate your site and target more effectively
Improve over time
See if your business is going in the right direction
Listen to your users
Use search terms to figure out what questions to answer next
Capture more clicks
See if users are trying to click something they can't
Analytics shows you exactly what your users want
We extract the data that's important so that you can focus your efforts on your weakest areas
Book your analytics introduction
We'll talk about what you're trying to achieve and what you currently do so we can focus on the right results and tailor the reports generated for you.
1
We'll review your analytics
We'll see where you're performing well and what's holding you back. If you need analytics set up, we'll do that first so we can get some data to measure.
2
We'll create a report
Just a simple report showing you exactly what you need to know in an easy to understand way. We make sure our reports are actionable so you know exactly what needs fixing and how to start doing that.
3
Repeat every month
By providing you with an analytics summary every month you'll see how things are changing and how things are changing over time so you can keep growing in the right direction.
4
Discover patterns and understand how to best help your users
We loved working with Dan and the team and appreciate all their contributions to Pigeon Loans.
Brian Bristol
Pigeon Loans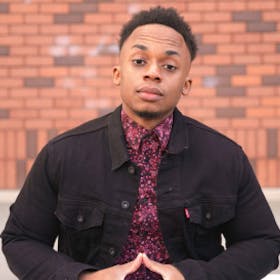 Chat via Slack
Speak directly to our team, ask questions and start discussions that everyone can see
Join our workspace
Create tasks and submit feedback directly in our workflow so nothing ever gets missed
Invite your whole team
Allow anyone to submit requests or track task progress so you stay in the loop