Begin building up your content to engage with more users
A solid content strategy help you reach new audiences, draw attention to new features, build and form a deeper connection with your audience resulting in more engagement for you.
Why better content matters
Targeted content attracts more users and keeps them engaged by focusing on the right audience
More conversions
Improved goal driven content means more signups and sales
Clearer benefits
Show the benefits you can bring to users in an easy to digest way
Better Engagement
Connecting with users increases brand loyalty and interaction
Wider Reach
Take advantage of your content by connecting on other social platforms
Deeper connections
Understand your users better and speak to them in their language
Advocate your brand, take advantage of SEO, and get more clicks
Make your content more discoverable and focused by reaching and converting those who are most interesting in what you offer
Book your Content Strategy session
We'll review your current content and have a quick call to see what you'd like to achieve whether thats a new web build, social media growth or something else
1
We create your new content
We'll start writing content for different mediums like blog posts, landing pages and social posts in a way that reflects your brand values
2
Review your content
We'll send you fully edited content for your review to assure that it matches your brand guidelines
3
Plan a release schedule
We'll create a release schedule for your content to help you get maximum initial engagement across all your platforms. If you're using one of our preferred CMS, we can even schedule content for you so you don't have to think about it.
4
Create a content strategy and start getting more visibility
We loved working with Dan and the team and appreciate all their contributions to Pigeon Loans.
Brian Bristol
Pigeon Loans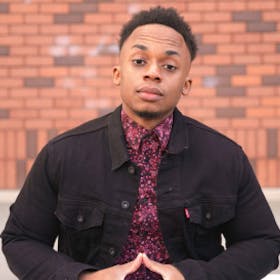 Chat via Slack
Speak directly to our team, ask questions and start discussions that everyone can see
Join our workspace
Create tasks and submit feedback directly in our workflow so nothing ever gets missed
Invite your whole team
Allow anyone to submit requests or track task progress so you stay in the loop