Streamline your business by creating a smarter strategy
We'll help you optimise your businesses online presence by understanding the core of your business, what help it needs and what's blocking you from growing - and then help you fix it.
Strategic benefits
How planning ahead will help you long-term
Save time
Fewer bottlenecks and more productivity means things get done faster
Fewer rollbacks
Stop backtracking over the same issues created by poor planning
Save money
Improved workflow reduces unnecessary issues making your work more efficient
Less friction
Reduce frustrations and confusion by simplifying teamwork for everyone
Happier team
Create simpler processes and reduce issues and your team will thank you!
Improving your business and project strategy
As a small business, utilising flexible fast-paced systems are essential for survival. Do you get the most out of your teamwork tools or your CMS? We'll help your business understand where it's weaknesses are and show you how to solve them.
Book your 
Strategy Review
We'll have a quick call to get a better understanding of your business and what problems prompted you to book a strategy review so we can help your team in the best way
1
We'll find 
embedded problems
To get a better understanding of what's going wrong we'll integrate ourselves within your workflow to understand points of friction and scope out improvements.
2
You get an 
actionable report
We'll generate a report showing you where your biggest issues lie and how to solve them so that you can quickly start making big improvements.
3
We'll keep 
providing support
Our review will give a clear understanding of what needs to be changed but we can help further by supporting with the changes from teamworking tools to website improvement.
4
Want to see how to use the Jamstack to grow your business?
We loved working with Dan and the team and appreciate all their contributions to Pigeon Loans.
Brian Bristol
Pigeon Loans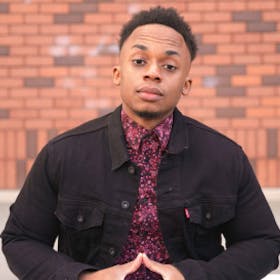 Chat via Slack
Speak directly to our team, ask questions and start discussions that everyone can see
Join our workspace
Create tasks and submit feedback directly in our workflow so nothing ever gets missed
Invite your whole team
Allow anyone to submit requests or track task progress so you stay in the loop