Fix core issues on your website and get happier customers
That's where our audits can help. We can help you discover underlying problems and give you a clear path to solving them, starting with what will have the biggest impact.
Benefits of an Audit
How actioning an audit can help improve your websites performance
User Experience
Visualise where users are having problems on your website
Design
Ensure that your website accurately reflects your brand
Editor Experience
Save time and reduce frustrations by discovering bottlenecks in your CMS
Marketing Goals
Make sure you have clear goals and can easily measure your success
Content
Guarantee your content connects with your audience the right way
The information you need to make better decisions
You can't make smart decisions without information. That's why our audits show you not only what's wrong, but we'll also give you tailored feedback showing what's most important for you to improve first and what can be acted upon by multiple teams at once.
Book your audit
We'll have a quick call to get a better understanding of your business and what prompted you to book an audit so we can help you achieve your goals the best way
1
We'll review your site
We'll do a full review of your site finding opportunities in your design, content, CMS, and code to ensure you know where your opportunities are.
2
You get your actionable report
We break down our finding into actionable steps, prioritising what's the most important and showing you which team should focus on what.
3
We discuss the next steps
Our audits contain everything you need to get started but if you'd like we can provide additional support to start actioning your results.
4
Get an audit and start fixing underlying problems with your website
We loved working with Dan and the team and appreciate all their contributions to Pigeon Loans.
Brian Bristol
Pigeon Loans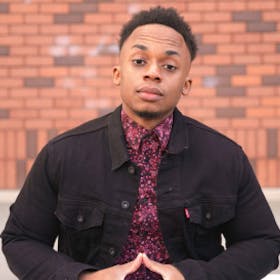 Chat via Slack
Speak directly to our team, ask questions and start discussions that everyone can see
Join our workspace
Create tasks and submit feedback directly in our workflow so nothing ever gets missed
Invite your whole team
Allow anyone to submit requests or track task progress so you stay in the loop