David Dooley
Dublin 🇮🇪 / San Cristóbal de las Casas 🇲🇽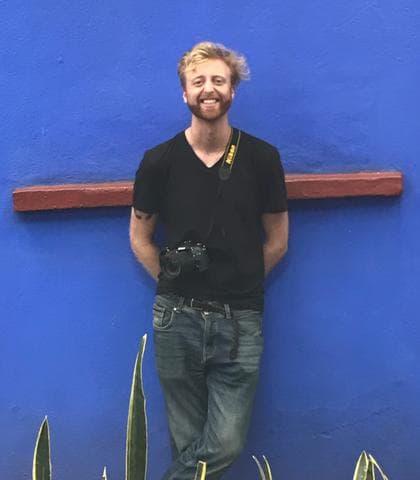 Hi! I'm David, I'm a graphic designer, turned motion designer, turned UI & web designer.
Throughout the last decade, I've held lead design positions in some of Ireland's most recognisable companies before going freelance in 2017. Well, I fell into freelancing. After quitting my full-time job and travelling for a year, the idea of working for someone else didn't feel quite as appealing.
I love design because it takes the creativity of art and focuses it on achieving a set objective. This feels especially true of UI projects, where the number of stakeholders and collaborators can grow and grow.
When I'm not designing; you'll more than likely find me running, in the kitchen trying a new recipe, seeking out the best taquerias, or running to the kitchen for my four hundredth coffee of the day.